Public Health Professionals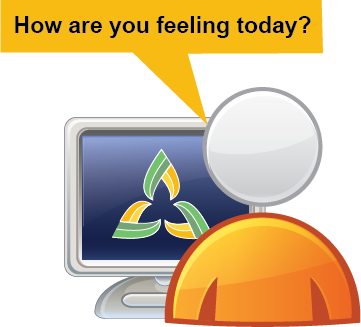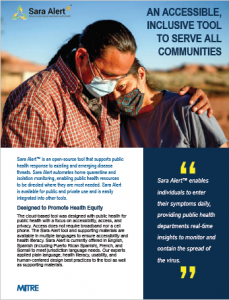 Sara Alert™ is an open-source tool that supports public health response to existing and emerging disease threats. Sara Alert automates home quarantine and isolation monitoring, enabling public health resources to be directed where they are most needed. Sara Alert is available for public and private use and is easily integrated into other tools. 
Partnership and collaboration are the backbone of Sara Alert™. It was built in partnership with state, local, and federal experts, which powered its rapid development. The result has been a tool that meets public health monitoring requirements, maintains privacy and security, and facilitates rapid response. To aid in this collaboration, NACCHO is hosting an online Sara Alert™ User Forum.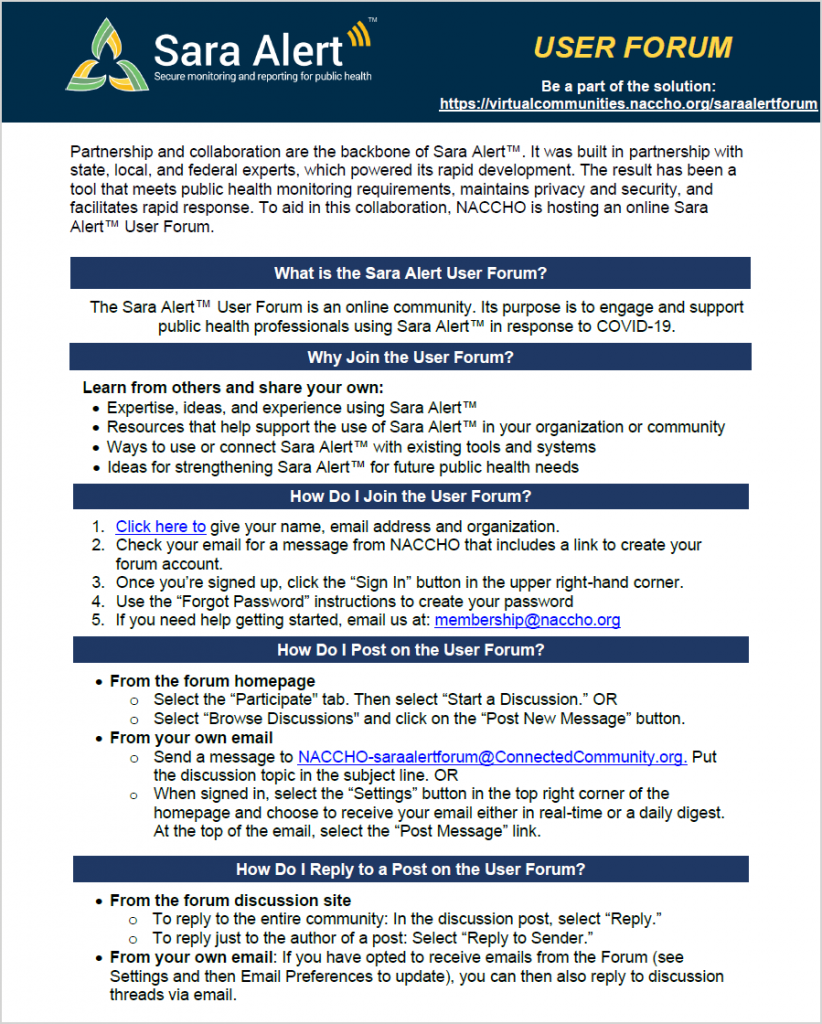 The Sara Alert™ User Forum is an online community. Its purpose is to engage and support public health professionals using Sara Alert™ in response to COVID-19.