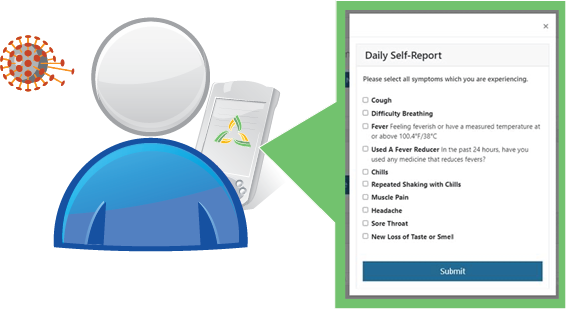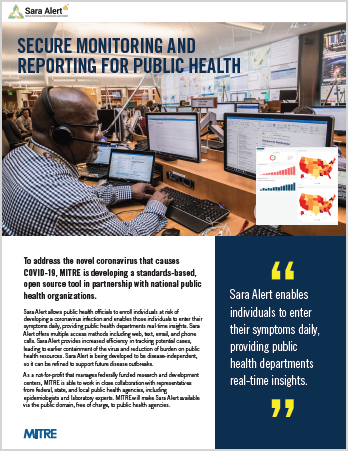 Sara Alert™ allows public health officials to enroll individuals who are ill or at risk of developing a coronavirus infection.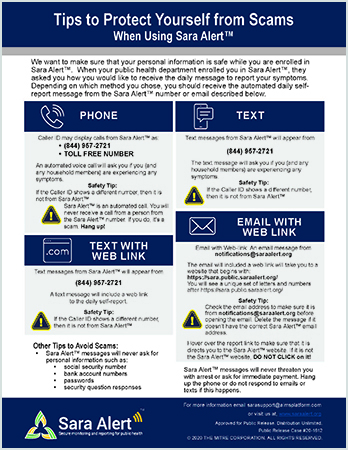 We want to make sure that your personal information is safe while you are enrolled in Sara Alert™.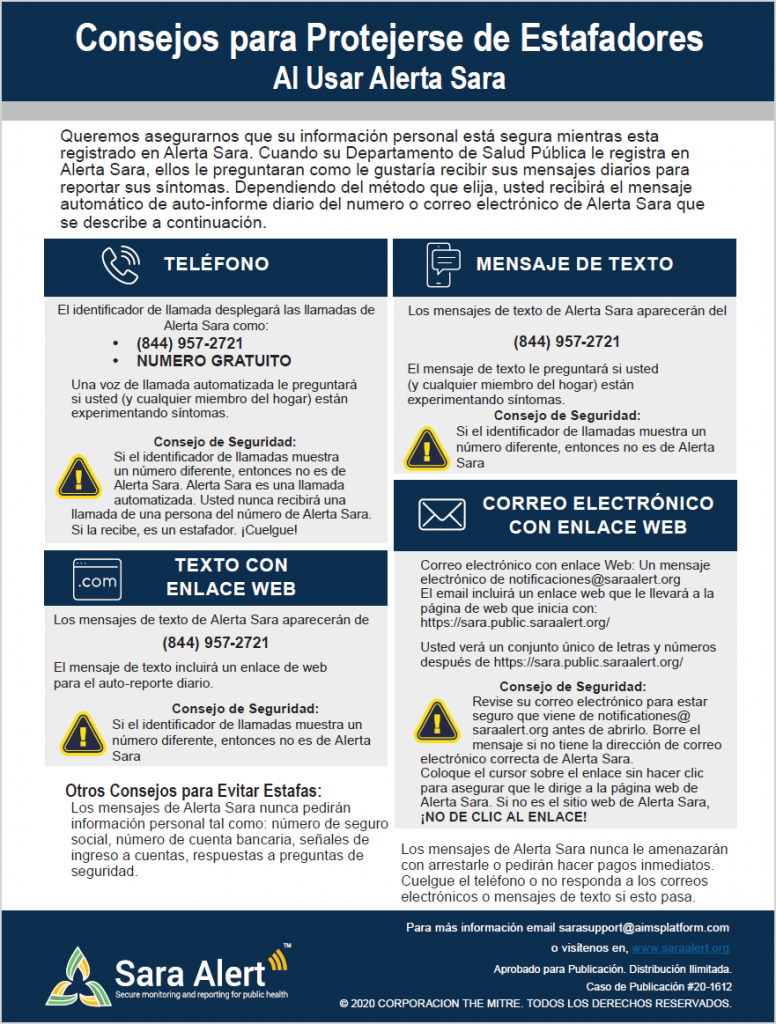 Queremos asegurarnos que su información personal está segura mientras esta registrado en Alerta Sara™.