Secure Monitoring and Reporting for Public Health
When there is a public health emergency such as an infectious disease outbreak, public health agencies must respond swiftly. The first lines of defense are containment and mitigation. Learn how public health departments are using Sara Alert™  to protect the people in their communities.
The Benefit of Increasing Monitoring Capacity
The tool allows remote monitoring of individuals at risk, either because of travel or through exposure to a confirmed case in the U.S., providing the following benefits:
RAPID IDENTIFICATION of a person requiring medical assistance, allowing a local health department to arrange a medical visit with minimal additional exposure.
EFFICIENT EXCHANGE of information with opportunities to provide updates and receive data in real time.
IMPROVED MONITORING of individuals.
REDUCED BURDEN because public health
professionals will be able to more quickly triage individuals based on disease risk rather than spend time with every person of concern.
How Sara Alert™ Works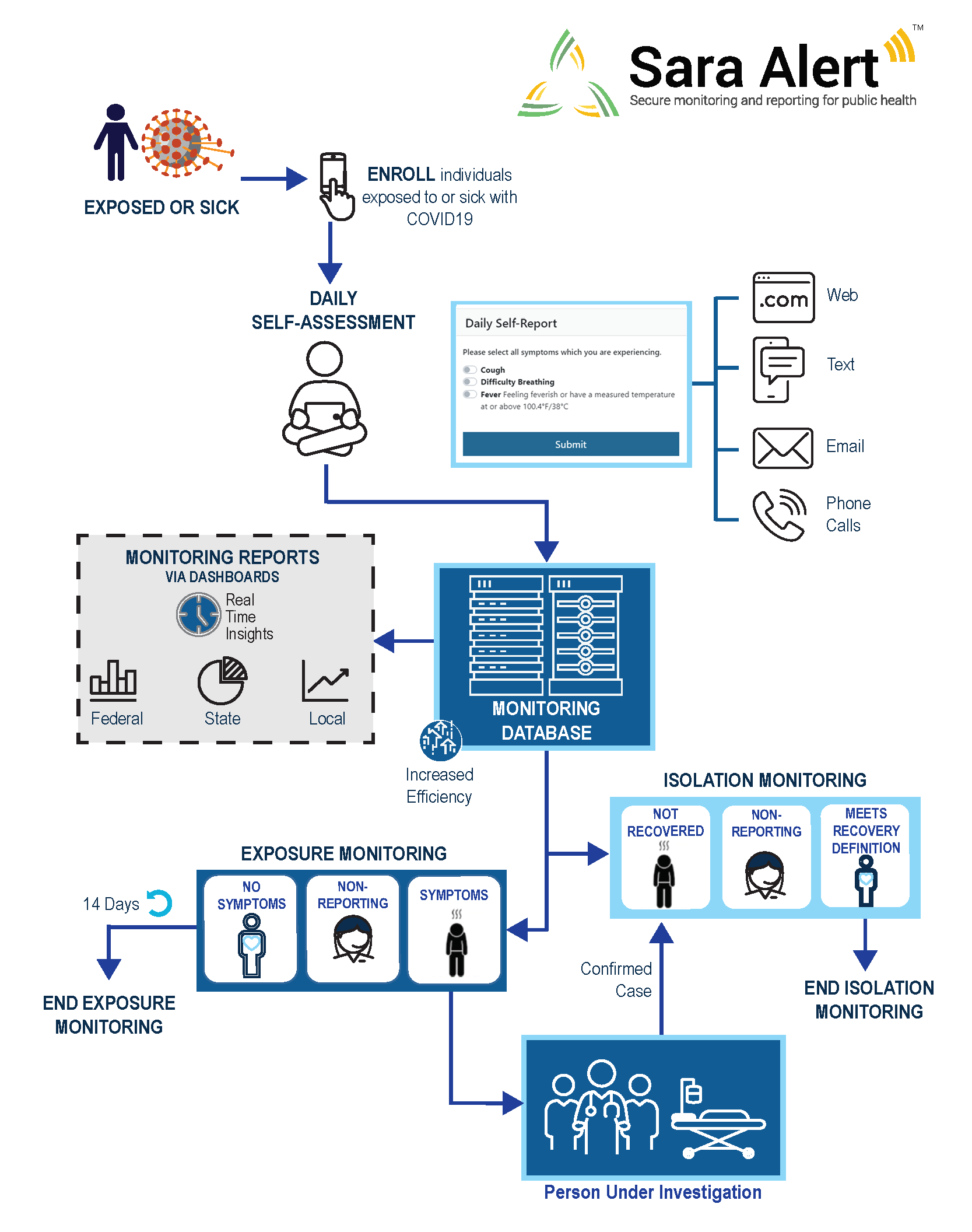 Approved for public release.  Distribution unlimited.  Public Release Case Number 20-0261.