SPECIAL HIGHLIGHT: MITRE and the Sara Alert team acknowledge and celebrate those in public health who have tackled the challenges of this past year. Click here to listen.  
Secure monitoring and reporting for public health
Sara Alert™ is a standards-based, open source tool that automates the process of public health monitoring and reporting of individuals exposed to or infected with COVID-19 or any infectious disease. It was developed by public health experts for public health. Sara Alert™ is available in the public domain, free of charge, to public health agencies. As an open source tool, Sara Alert™ is available for public and private use and is easily integrated into other tools. Learn More About Sara Alert™
When there is a public health emergency such as an infectious disease outbreak like COVID-19, public health agencies must respond swiftly. The first lines of defense are containment and mitigation. Tools to automate this response did not exist until Sara Alert™. Learn how public health departments are using Sara Alert™ to protect the people in their communities.
Testimonials on Sara Alert™
Read what people are saying about Sara Alert.
"Gallatin was the first county in MT to go with Sara Alert™… I always like to see the map in the Partner News updates to see the new counties in Sara Alert™. Over the past few weeks MT has really blown up in terms of Sara Alert™, and the state is now onboard."
"I know there's a bit of a learning gap with technology, but I will say Sara Alert™ is a pretty easy-to-use technology."
"What I appreciate about the Sara Alert™ system… is that they're constantly updating. With other systems, there's a cost associated and they're a static system. [With Sara Alert], there are constant updates, and you can have a say in what those new features are."
"It's really user-friendly. We have contact tracers, some of them in their 60s, and they have no problem with Sara Alert™. We do live demonstrations… and people pick it up pretty easily. We're implementing it in our call centers, and in a 15 minute call, they pick it up immediately."
"I'm just really thankful for Sara Alert™…it's really useful for tracking people… it's a wonderful tool."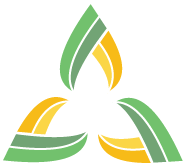 Approved for public release.  Distribution unlimited.  Public Release Case Number 20-0261.