Join Dr. Paul Jarris, Chief Medical Advisor at MITRE and Sara Alert™ project lead, at the VHA Innovation Experience on October 29, 2020 from 1:00-2:00PM EDT as he discusses lessons learned as well as opportunities through partnership to build Sara Alert into an enduring nationally available resource to meet public health needs in response to emerging disease outbreaks – today and in the future. Conference registration is free.
Secure monitoring and reporting for public health
Sara Alert™ is a standards-based, open source tool that automates the process of public health monitoring and reporting of individuals exposed to or infected with COVID-19 or any infectious disease. It was developed by public health experts for public health. Sara Alert™ is available in the public domain, free of charge, to public health agencies. As an open source tool, Sara Alert™ is available for public and private use and is easily integrated into other tools. Learn More About Sara Alert™
When there is a public health emergency such as an infectious disease outbreak like COVID-19, public health agencies must respond swiftly. The first lines of defense are containment and mitigation. Tools to automate this response did not exist until Sara Alert™. Learn how public health departments are using Sara Alert™ to protect the people in their communities.
WGME
People determined to be a potential close contact of someone with COVID-19 will get a call from a Maine CDC staff person or from the automated Sara Alert system.
Guam Pacific Daily News
"As further restrictions are relaxed, we need to ensure our Public Health containment and isolation team has the resources they need to keep this virus in check and prevent another surge of confirmed cases," said Gov. Leon Guerrero. "By deploying the new Sara Alert system, we can improve our efforts to mitigate the spread of COVID-19, protect the health of our people, and support our goal of safely opening up our community.
KUAM News
Individuals using the Sara Alert will be able to update Public Health daily about their health status during the period they are being monitored. This will This will also be a useful tool for travelers being released to home quarantine.
Saipan Tribune
The Sara Alert System will be for a time period of 14 days and will alert health officials/public health staff if an individual missed their daily check.
The Havre Daily News
The report said the department has also installed a new system called Sara Alert that allows people who've tested positive for COVID-19, or have been potentially exposed to it, to report their daily symptoms.
"We see this as a force multiplier and a way to apply our time more efficiently," Wendland read from the report. Public Health Nurse Jessica Kennedy-Stiffarm said so far the system appears to be working very well.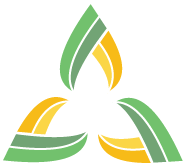 Approved for public release.  Distribution unlimited.  Public Release Case Number 20-0261.