SPECIAL HIGHLIGHTS:  Sara Alert™ version 1.38 has been released.  To view the upgraded documentation, visit the Guides page.
Secure monitoring and reporting for public health
Sara Alert™ is a standards-based, open source tool that automates the process of public health monitoring and reporting of individuals exposed to or infected with COVID-19 or any infectious disease. It was developed by public health experts for public health. Sara Alert™ is available in the public domain, free of charge, to public health agencies. As an open source tool, Sara Alert™ is available for public and private use and is easily integrated into other tools.
Learn More About Sara Alert™
When there is a public health emergency such as an infectious disease outbreak like COVID-19, public health agencies must respond swiftly. The first lines of defense are containment and mitigation. Tools to automate this response did not exist until Sara Alert™. Learn how public health departments are using Sara Alert™ to protect the people in their communities.
Testimonials on Sara Alert™
Read what people are saying about Sara Alert.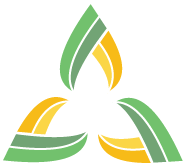 Approved for public release.  Distribution unlimited.  Public Release Case Number 20-0261.